Mazda Owner Renewal Program
Mazda Renewal Program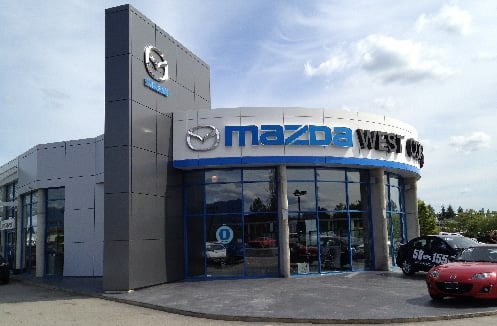 West Coast Mazda offers its customers even more with the Mazda Customer Owner Renewal Program, going above and beyond for customer loyalty. Not only will you continue to get great customer service and an outstanding product you will also enjoy a reduced rate on financing for continued patronage.
If you wish to finance or lease a new or demonstrator vehicle and are an existing customer or family member in a Mazda customer's immediate household, you will get a reduced rate.
This program is open to existing customers or family members in their immediate household who have purchased, leased, or financed a 2000 model year or newer Mazda vehicle, either new or pre-owned. If the applicant is a family member of the original purchaser, an applicant's driver's licence must be submitted as proof of common residency.
Qualifying customers will receive up to a 1% rate discount off the published Mazda subvented APR finance and lease program rates on new-model year vehicles.
And there is more great news, you are eligible to receive the rate discount regardless of the previous vehicle's purchase mode (APR finance, Lease, or Cash purchase).
Another added benefit is that this renewal discount is on top of any discount that may be offered by West Coast Mazda to their valued customers.
Talk about treating customers' right! West Coast Mazda knows how to take care of its customers and go the extra mile to ensure they are happy.