What is SkyActiv Technology?
Click here to view the other 3 SKYACTIV videos
What is all this talk about SKYACTIV Technology you ask? Well, it is only the best system created within the Mazda lineup. This system combines fuel economy and performance in harmony. This means SKYACTIV vehicles get reduced fuel consumption and emissions without compromising driving performance. The team at West Coast Mazda is excited about this new development.
To get here, Mazda engineered every major component of the automobile to work together. They started from the ground up and have done something other manufacturers haven't done yet. The bodies are lighter. Engines are faster to convert energy. Transmissions are quicker and smoother than ever. There is nothing left untouched.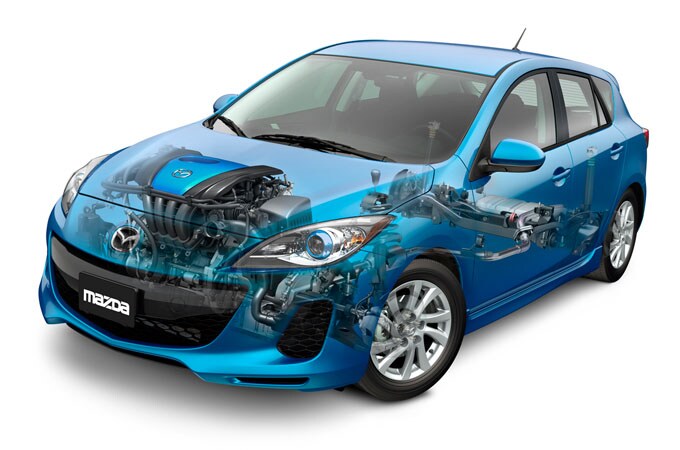 2013 Mazda3 with SKYACTIV technology pictured here
"Mazda's extensive SkyActiv technologies are very impressive, especially in a vehicle that starts under $20,000, and they're only going to improve as they roll into other models."?Jil McIntosh - Wheels.ca

So look for the SKYACTIV branding and see how it compares to your favorite vehicle. You will be blown away by how much SKYACTIV Mazda vehicles are giving for such a low price. Stop by West Coast Mazda and experience the difference.
Disclaimer: Pricing is subject to change without notice, actual price may vary; installed options may also vary by dealer. Price does not include applicable license fees, insurance, registration, tax, freight / delivery, PDI or administration fees. Warranty may subject to change without notice, actual warranty may vary. Specification may change without notice. See dealership for final pricing, warranty, and availability.