Why buy a new car from West Coast Mazda?
Pricing hasn't really increased in the last 10 years. It has been the equipment that has increased but not the cost. You are getting more features for the same amount of money than you would have years ago.
The automotive industry isn't like the real estate industry. Which makes owning a new car much more affordable than people think. 10 years ago 0% financing wasn't available anywhere. Mazda has 0% on just about every car line with 3 to 7 years of free financing.
Another element which has changed over the years in the use of the internet. The staff at West Coast Mazda has grown up in this new internet driven industry. 
We have a lot of respect for modern car business and how it has changed. People are very well researched. They have narrowed it down. They know the brand and car before setting foot into a dealership.
To top off everything, West Coast Mazda has the largest inventory in the lower mainland. This means you will have your choice of vehicles.
West Coast Mazda always have offers for customers. Mazda is great for offering deals, everything is on sale these days.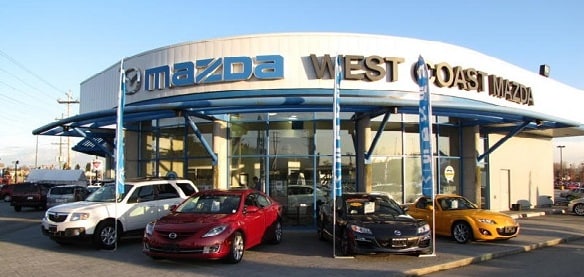 Disclaimer: Pricing is subject to change without notice, actual price may vary; installed options may also vary by dealer. Price does not include applicable license fees, insurance, registration, tax, freight / delivery, PDI or administration fees. Warranty may subject to change without notice, actual warranty may vary. Specification may change without notice. See dealership for final pricing, warranty, and availability.